ABOUT
Robin Grimmgall is an intermediate, improving illustrator, aspiring to work professionally in the visual arts or literature industry, preferably as a 2D animator or illustrator. His focus is primarily on characters, especially anthropomorphic animals, however, he is striving to venture out into other subjects in the near future. He believes that anyone has the potential to master their craft with persistent hard work and diligence and that everyone's artwork reflects their unique personality and inner workings. Robin is located in the United States and was born on July 24, 2002. His personal interests are anthropomorphism, Gothicism, the paranormal, history, the obsolescent, sociology, and STEAM fields. A more in-depth version of his bio can be seen HERE.
Read Before Following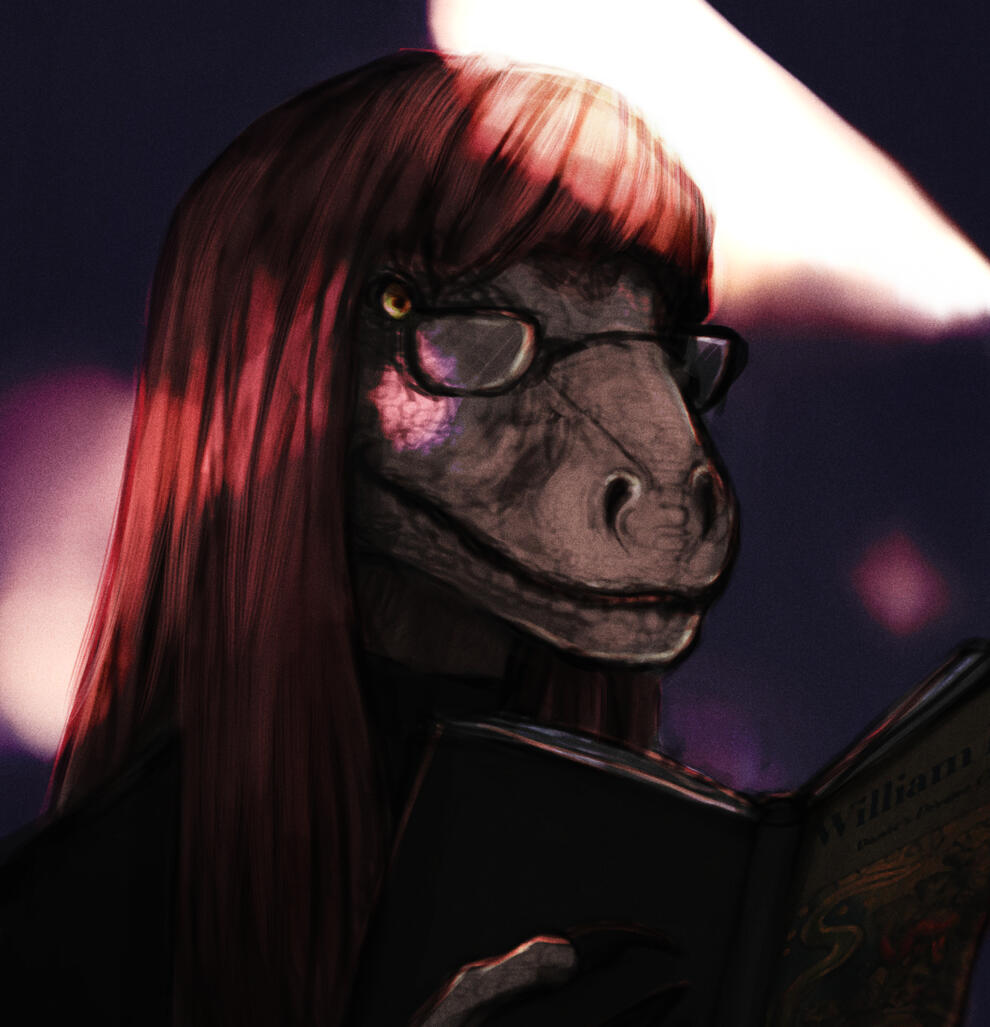 I won't follow you if:

You are openly and extremely bigoted and discriminatory and like to cause a lot of unnecessary public drama.You post content that I don't like frequently and never tag them.
Don't follow me if:

We are NOT on good/neutral terms.(I will just block you)

That's it. Other than that, I don't care who you are, follow me if you wish. By following me, you have agreed to take responsibility for seeing content that you do not wish to see from my blog. I can tag said things as long as you ask politely (and it'll help if you explain why you want them tagged but that's optional).
Before Interacting...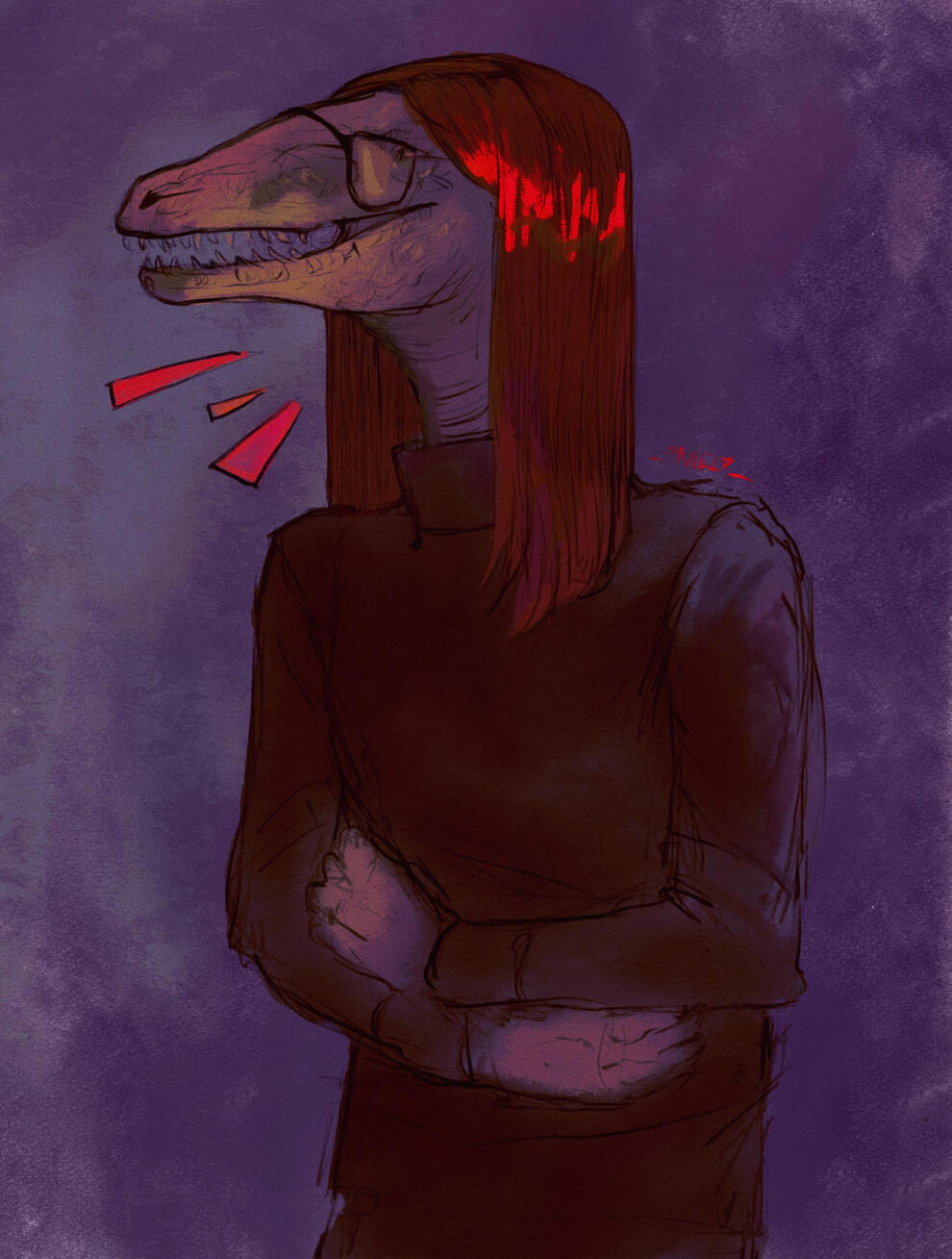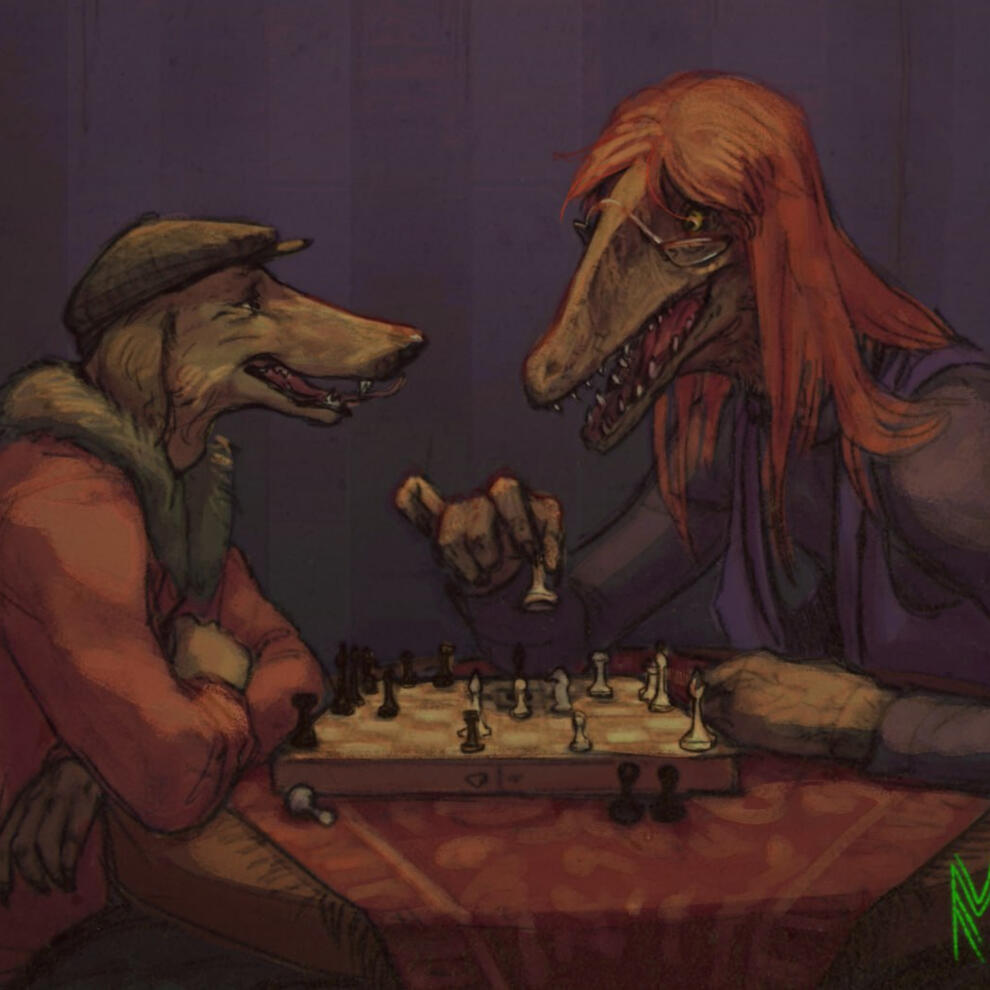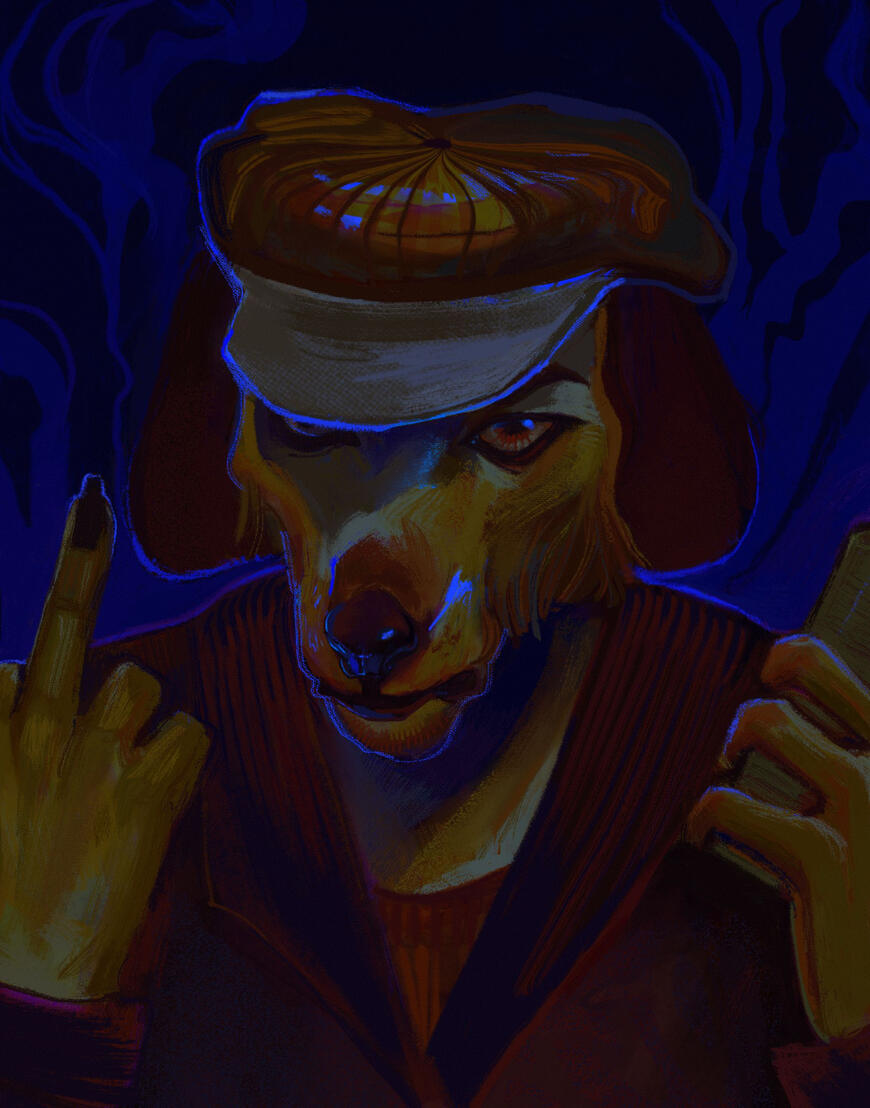 This is all listed so we can avoid any misunderstandings on my behavior. Mostly applies if your intentions are to befriend me or otherwise get to know me well.

I am very distant and wary around netizens (internet citizens). I would prefer that we would one day meet up in real life if we get close enough, but I tend to prefer to keep my netizen friends at a distance from my real life if there's no chance the two will ever colide. This means I will most likely not share things I find too personal and/or I will only talk about certain subjects with you and otherwise be distant.I would prefer not to discuss identity politics since it is a very sensitive subject for many, including myself. Sometimes it might come up and when it does, I would prefer if things stayed civil between us regardless of views.I'd prefer it if you came up to me instead of me coming up to you.I like to curse sometimes, tell dirty jokes, etc. I also have a very peculiar, dry, and grimdark/macabre sense of humor.If I upset you, please tell me that I have and why. Please remain calm while doing so.I like to show laughter by using these acronyms:LOL = Laughing Out Loud || ROFL = Roll on [the] floor laughing || MDR = Mort de rire
I tend to take a while to reply to people for various reasons. I will excuse myself and tell you those reasons when I'm ready to reply.I like talking about grim topics at times, as well as more... "academic" topics.98% of memes and certain jokes won't fit my sense of humor. I'll try to at least put a "LOL" still, even if I don't find it funny. But if I get too annoyed, I might tell you to stop.I dislike 99% of internet slang and text talk.I have neurosis. You can read about them here. I may show symptoms of those disorders at times. I am trying to work on it.
Fictional Spouses
Bolded - Major
Normal - Normal
Italics - Minor
Bolded + Italics - Main focus
Asterisk/Plus = Questioning
♥ - Please talk to me about them (or don't, I'll never shut up about them.)

Husbands:
Scrooge McDuck (Disney/Most versions) ♥♥Gyro Gearloose (Ducktales 1987 ver.)Fenton Crackshell (Ducktales 1987)Ludwig von Drake (Disney) ♥Donald Duck (Disney) ♥Gladstone Gander (Disney)Funtime Foxy (FNaF)Beelzebot/Robot Devil (Futurama)Kedamono (Popee the Performer)Daffy Duck (Looney Tunes)Bitzer (Shaun the Sheep/Especially Season 1) ♥♥♥Wolf (Revolting Rhymes film)
Wives:
Magica de Spell (Disney) ♥♥"Glittering" Goldie O'Gilt (Disney) ♥♥Gandra Dee (Ducktales 1987)Toy Chica (FNaF)Cinnamon Teal (Ducktales 1987)Terezi Pyrope (Homestuck)Vriska Serket (Homestuck)Latula Pyrope (Homestuck)Neophyte Redglare (Homestuck)Kanaya Maryam (Homestuck)Vriska Serket (Homestuck)Tina Russo (The Looney Tunes Show)Charlotte (Bojack Horseman)Emily (Corpse Bride)Janice (Muppets)Maimy (Robotomy)Shockzana (Robotomy)Mrs. Fillyjonk (Moomins)Daisy Duck (Disney)Vicar Amelia (Bloodborne)Lexi (Shaun the Sheep)Katherine McBridePerona (One Piece)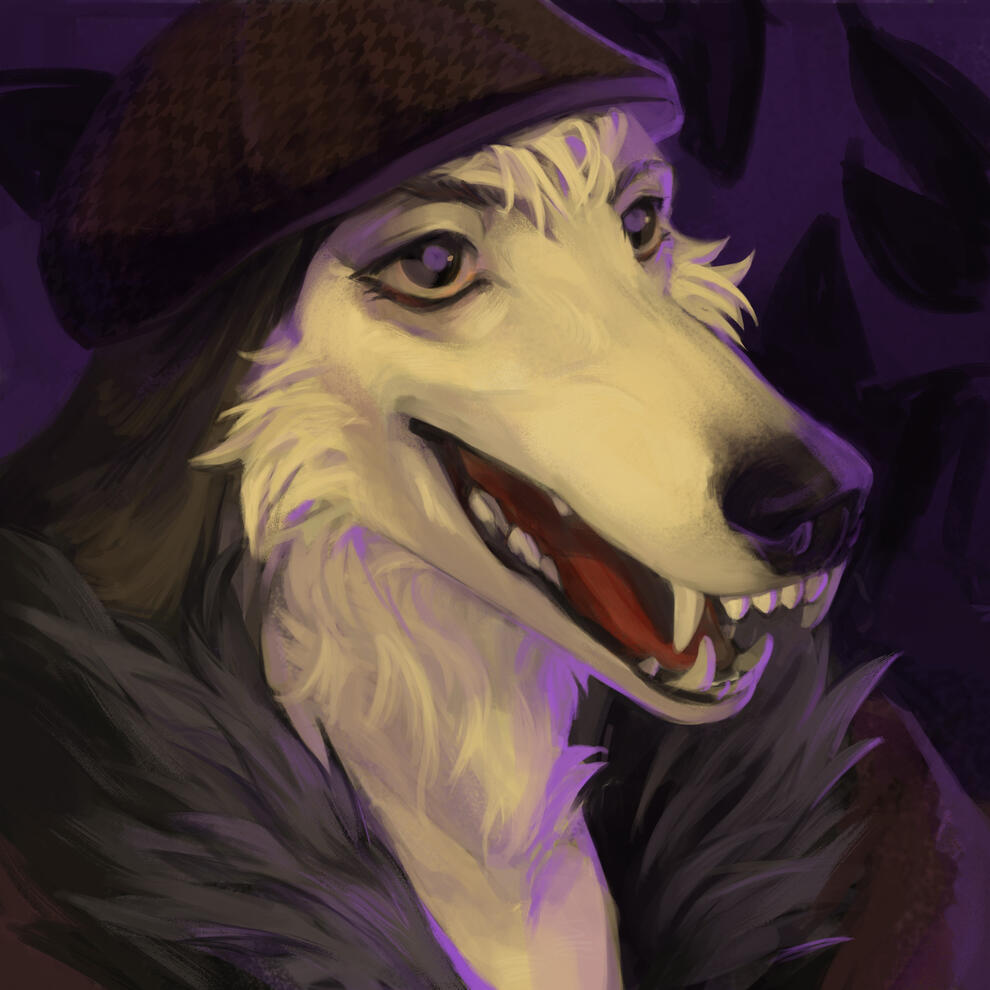 Manic Depression (Bipolar Type II)Asperger's Syndrome/High Functioning AutismAttention Deficit Hyperactivity Disorder/ADHDPost Traumatic Stress Disorder (diagnosed by one doctor only)Somatic Dysphoria (self-diagnosed)
All of these disorders were professionally diagnosed by different doctors multiple times unless otherwise stated. I am currently taking medications (and seeking psychotherapy) to keep my symptoms under control. I apologize in advance for any misbehaviors on my part and I will take full responsibility for it.
Bolded/Underlined = Hyper-fixation (Can talk extensively about it at the moment.)

General
Beatniks, Flappers, Rockabillies, the Paranormal, Vintage/Retro, Horror/Gore, Halloween, Animals (Especially Theropods), Gothic themes, Sexology, Character Design and Development, World Building, Foreign Culture, Biology, Astronomy, Psychology, Sociology, History, The GI Tract and Ingestion/Digestive Process, Albert Einstein, Carl Barks, Donaldism/Disney Ducks (Except for Don Rosa, the DuckTales Reboot, and Topolino.)

Hobbies
Drawing, Writing, PC Gaming, Digital Dress-Up, Role-Playing

Music
'80s Music, Rock, Swing, E-Swing, Nu Disco/Indie Dance, Classical, Jazz, Folk, '20s-'50s Music

Singers/Bands+
Queen, Guns and Roses, Duran Duran, Metallica, Aerosmith, Men at Work, Monstercat, Boyz II Men, Siouxsie and the Banshees, Big Bad Voodoo Daddy, the Cure, Bauhaus, the Sisters of Mercy, Joy Division

Games
Penguin Arena, Jojo's Fashion Show, Toontown Rewritten, Club Penguin, Poptropica, Fireboy and Watergirl Series, Crickle Breeze, Drop Dead Series, Crazy Eights, Fran Bow, Bloodborne, Resident Evil, Bioshock, Fallout, Alice: Madness Returns, God of War

Films
Austin Powers (All), the Truman Show, Paranorman, Coraline, Corpse Bride, Meet the Robinsons, Hoodwinked (All), Revolting Rhymes, Edward Scissorhands, Beetlejuice, Happy Feet

Cartoons
DuckTales (1987), Quack Pack, Popee the Performer, Futurama, Disenchantment, Robotomy, Over the Garden Wall, Paradise PD, Shaun the Sheep, The Simpsons, Uncle Grandpa, Wallace and Gromit (All), Rex the Runt, South Park, Beavis & Butthead, Daria, Moonbeam City, Jeff & Some Aliens, Bob's Burgers, King of the Hill, Mike Tyson Mysteries, Total Drama

Live Action Shows
Chewing Gum, Atypical, Santa Clarita Diet, Series of Unfortunate Events, Maniac, That '70s Show, the Dick Van Dyke Show, I Love Lucy, Dead Like Me, the Creepy Creations of Christine Mcconnell, the Addams Family, Gidget, Beverley Hillbillies, the Andy Griffith Show, The Muppets (Feel free to suggest some shows for me!)

Food and Drinks
Chicken (fried, teriyaki, gizzards), French fries, chocolate, baked potatoes, buttered popcorn, lasagna, squid in olive oil, beefsteak, ground beef, beef stew, fried shrimp, spinach pizza, boiled eggs, sausages, crab meat, bananas, grapes, golden delicious apples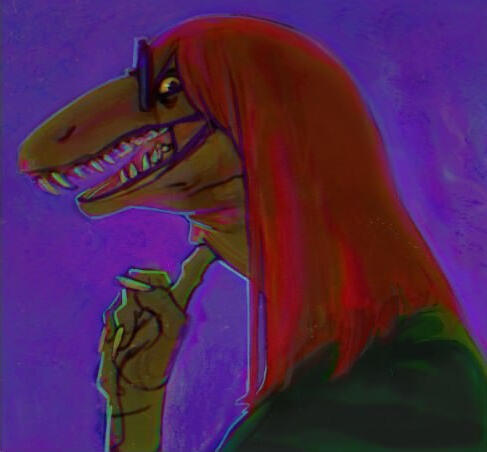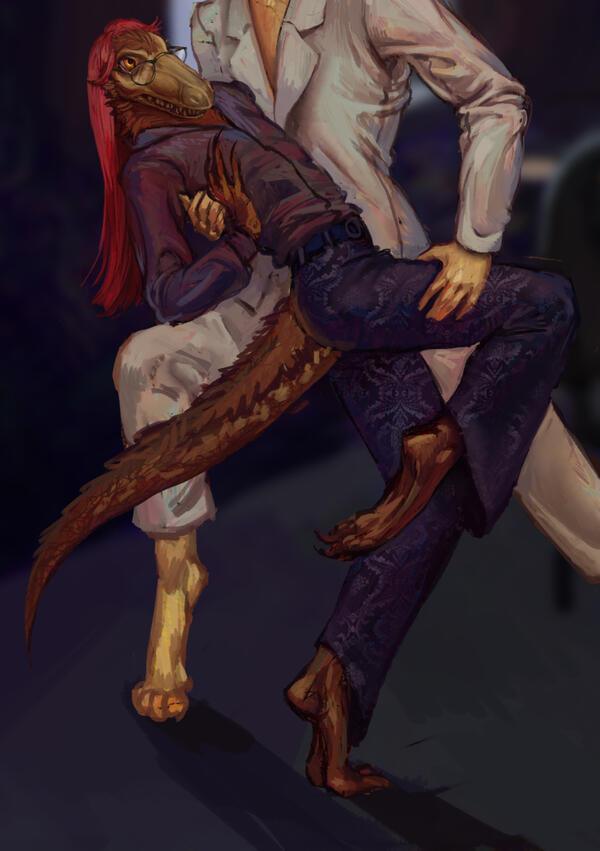 This is all to make my browsing experience more pleasant for myself. It would be appreciated if you could tag these things, but I will most likely not hunt you down if you don't. (However, if it gets too much, I might unfollow you.) Bolded means I really want them tagged.

Fandoms:

Regular Show (#regular show #rs) Undertale (#undertale #ut)Ducktales 2017 (#ducktales 2017 #ducktales reboot)Don Rosa's Disney Duck comics (#don rosa)Anime (#Anime)————————————————————–
Other:
Loud files (sensory overload/#loud #sound files)Anglerfish (Phobia/#angler #anglerfish)Ocean/Fish/Deep sea (Thalassophobia/#ocean #deep sea #sea #fish #sea creature)Politics (#politics)21st Century (Tag with the decade, ex. 2010s, or simply put #21st century) (Modern imagery that are vintage/antique-based (retro) are the exception. This category mostly applies to strictly modern culture such as dialect and fashion.)Memes (#memes #dank memes) (Sorry, most memes tend to annoy me.)Tongue Mutilation (#tongue mutilation, #tongue horror, #eating tongue)Brain Mutilation (#brain mutilation, #brain horror, #eating brain)Unsanitary (#scat, #urine, #mucus, #vomit #filth #unsanitary #gross)
My catch-all tag is "walk the dinosaur" (alternatively, just put "Grimm don't look"/"Grimm dont look"). If you want me to see something, either tag me or tag the post as "dialing 1-800-GRIMMMY".